2019.07.17 Wednesday
Argyle, July 2019 - 4
LIFE AFTER ARGYLE
(Argyleの後の人生)
The future of the mine site is still up in the air with a closure feasibility study currently under way, but Soirat has revealed people are interested and he suggested the camp and airport facilities were attractive prospects in such a beautiful part of the country.
―Argyle鉱山用地の将来は宙に浮いたままで、現在のところ閉鎖事前調査中であるが、Soirat氏は、人々がそこに興味を持っていることを明らかにし、基地や空港施設がそのような美しいところにあるということで非常に魅力的であると示唆した。
"Look at this pristine environment, it's an incredibly beautiful environment, there is an airport and there is a good camp so maybe some people want to do something with this," he said.
"We're looking at different options.
―『この無垢の環境。信じられないほど美しい環境だ。ここには空港があり、良い基地があるから、人々はここで何かをしたくなるし、我々には様々な選択肢がある。』と彼は述べた。
"The whole process of dismantling the equipment and cleaning it will take time.
"It's years before that can happen but already some people have expressed interest in using the site for other purposes."
―『不要な建築物や物の解体や撤去、環境の清掃や整備の工程には時間が掛かり、まだそれを始める何年も前という段階ではあるが、既に幾人かの人が鉱山用地を他の何かの目的のために使用することに興味があると表明している。』
Soirat said rehabilitation could take from five to 10 years and while they didn't have a dollar figure yet, it would be paid for out of Rio Tinto's A$10 billion (NZ$10.5 billion) rehabilitation fund.
―Soirat氏によると、鉱山用地の復興、再建には5年から10年掛かり、まだ予算も決まってはいないが、それには、Rio Tinto の復興再建基金から100億オーストラリアドル(105億NZドル、約7,600億円)が支払われることになっている。
Rio Tinto Australia managing director Joanne Farrell said there were two big stakeholders at the table in the closure discussions, traditional owners and regulators.
―Rio Tinto Australiaの社長Joanne Farrell氏は、Argyle閉鎖会議のテーブルには、伝統的な所有者と監査機関という二つの大きな利害関係者が出席したと語った。
"Traditional owners are firmly at the table in terms of what some of the decisions to be put forward to the regulator are in terms of final land form and final land use," she said.
―『監査機関に出されるといういくつかの決定は、最終的な土地形態と最終的な土地利用に関してであるが、それらについては伝統的な所有者たちはしっかりとテーブルに着いている。』と彼女は言う。
"They've got some ideas of what they might do in terms of the pastoral lease or the like."
―『彼らは、牧歌的な賃貸契約等をするかもしれないというような考えを持っている。』
Many employees of Rio Tinto's 450-strong Argyle workforce will likely find their way into Rio Tinto's iron ore business, but the company is also offering to pay for training for career changes and is offering redundancies.
―Rio TintoのArgyleに従事する450名を超える従業員の多くは、Rio Tintoの鉄鉱石部門に新たな働き場所を見つけることになるであろうが、同社はまた、従業員に対して転職のための訓練に掛かる費用を負担することを提案して余剰人員を解雇しようとしている。
    ― 了 ―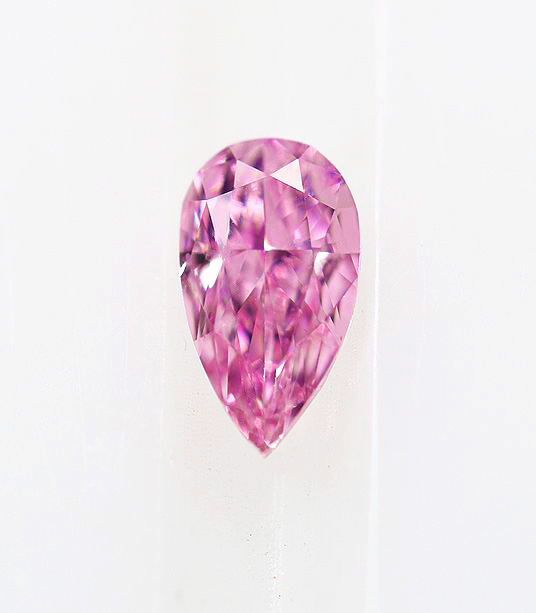 ・・・・・・・・
いよいよ最終盤のArgyle、鉱山跡地の利用についてやら、従業員の今後まで話が及んできましたね。
投資家、株主というような観点から見ても、Argyleはその役割を終え、既に歴史となりつつあります。
Argyleに代わるところもなさそうで、ピンクダイヤを始めとするカラーダイヤ全般は今後ますます貴重品となるに違いありません。
過去の"お買い物"はもちろんのこと、今後に購入する商品に関してもその価値は・・・・・
『Go up and up』間違いありません!!